Swimming Pool Remodels
Has your backyard swimming pool become the favorite resting place for area waterfowl? Are the mosquitoes making more use of your pool than you are. Maybe your pool has lost it's attraction from years of wear and tear.
It's time to jump start your pool's appearance and reclaim your paradise.
Pool World can help you with this seemingly impossible task by installing a new liner, resurfacing your pool surface or even replacing old cracked pool decking. Pool World designs, builds, services, and repairs swimming pools throughout the Spokane and Coeur d'Alene areas.
Think how exciting your back yard can become with new stamped, colored concrete decking, a fresh new pool surface and maybe even a water fountain to provide hours of enjoyment for you and your family. The addition of an automatic pool cover can add a new level of safety with small children and pets around the pool.
Installing a new energy efficient pool pump or heater will not only add some dollars back to your wallet, you will be doing your part to save energy by updating your pool with energy efficient "green" products.
Pool World has been remodeling and updating existing pools since 1976. No project is too small or too large.
From the simple vinyl liner replacement to the major total pool renovation, we can help. We have a large variety of products to choose from to add that new flair to your tired old pool. With 36 years of experience, you can rest assured that your pool needs will be met by qualified sales, technical and construction personnel.
So whether it is improvements in safety, energy efficiency, or just a new look you are after, call Pool World and start planning your backyard rejuvenation today.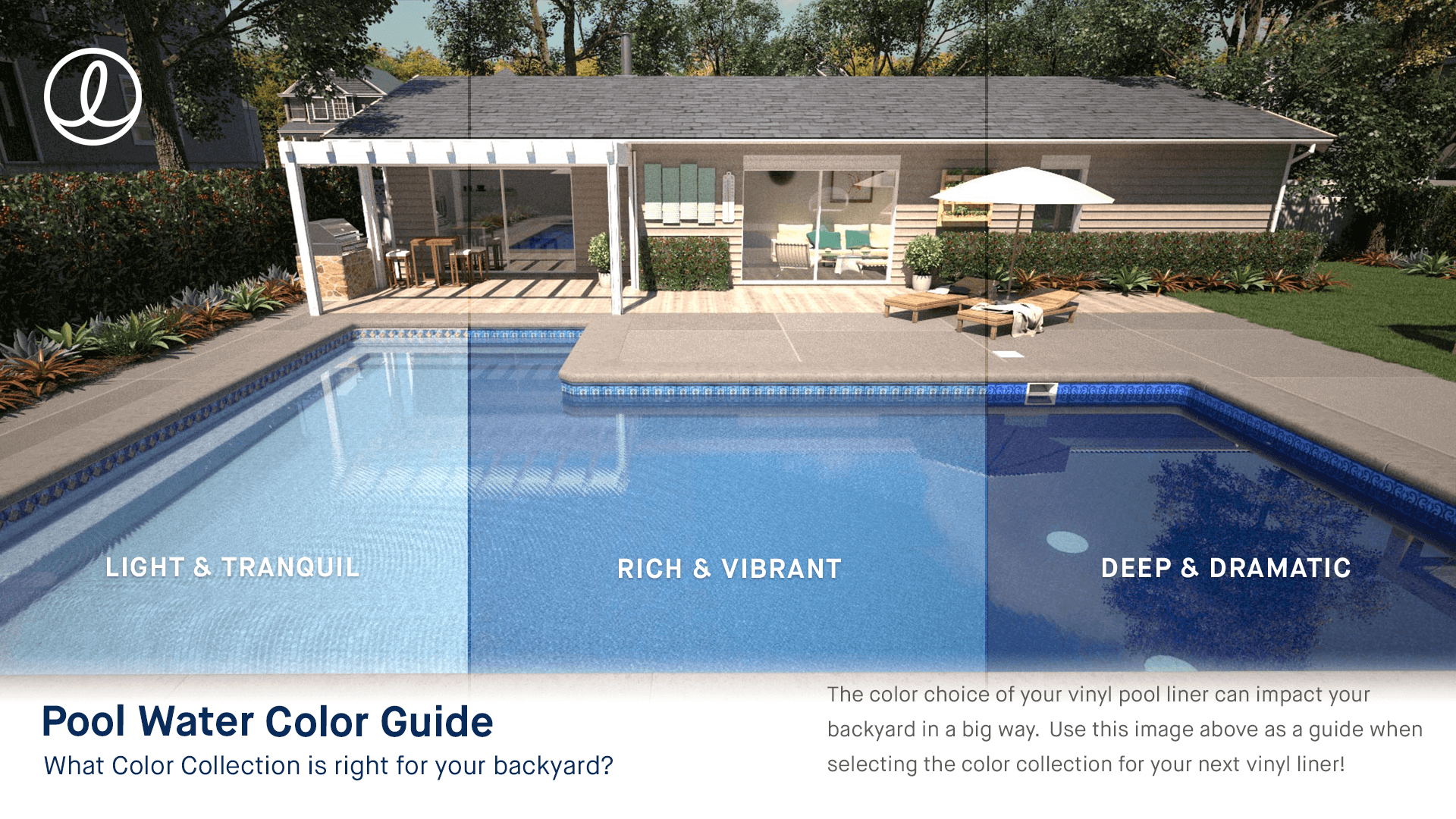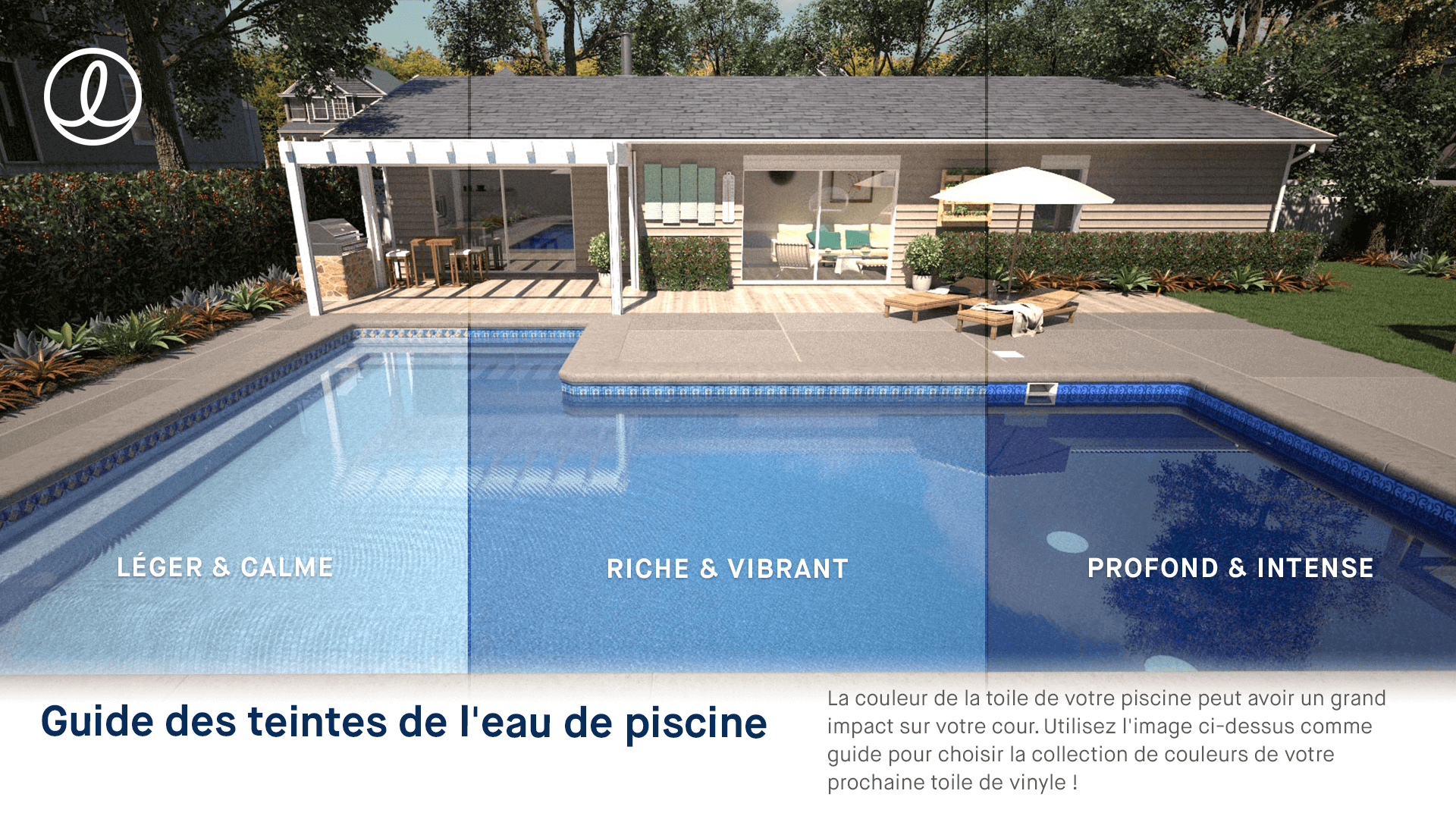 Vinyl Oversteps
Complétez votre piscine avec des marches de piscine creusée sur mesure de Latham - un leader de confiance dans l'industrie avec plus de 60 ans d'expérience. Nous pouvons adapter des designs uniques à des piscines de tout style et de toute taille, y compris des modèles de marches intégrés ou à ajouter. Tous les motifs Latham sont disponibles en texture embossée ''Tread-Tex'' pour les marches recouvertes de vinyle.Complete your pool with custom inground pool entry steps by Latham — a trusted industry leader with more than 60 years of experience. We can tailor unique designs to pools in any style or size, including built-in and drop-in designs. All Latham patterns are available in Tread-Tex embossed texture material for vinyl over step applications.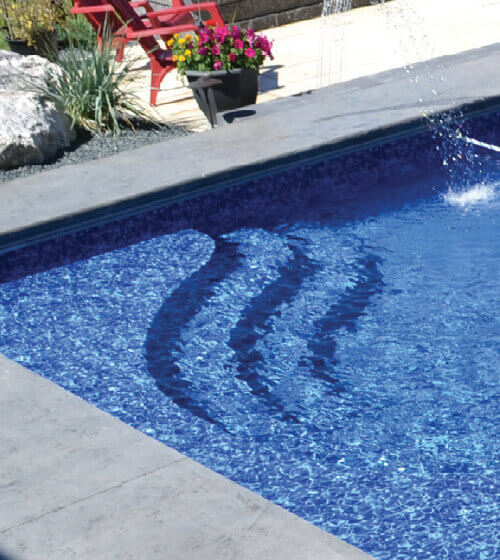 The Preferred Choice In Liners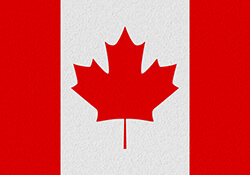 Les toiles Latham sont conçus et fabriqués à l'aide de la technologie la plus avancée et de matériaux de qualité supérieure. Vous obtenez ainsi une toile de la plus haute qualité et la mieux adaptée que vous puissiez acheter. Nous garantissons chaque toile avec l'une des meilleures garanties de l'industrie. C'est pourquoi la plupart des distributeurs proposent nos toiles plus que tout autre manufacturier ! Latham liners are designed and manufactured using the most advanced technology using premium materials. As a result, you get the highest quality, best fitting liner money can buy. We back every liner with one of the best warranties in the industry. It's why most dealers specify our liners than any other manufacturer!
Ultra-Seam ® Technology
Ultra-Seam ® Technology
Plus de 500 000 installations
Over 500 000 installs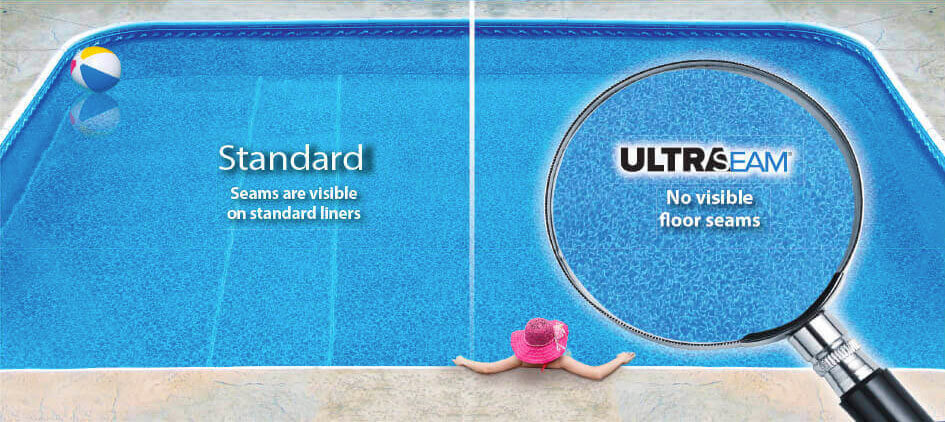 Testées et approuvées comme étant les soudures les plus solides de l'industrie !
tested and proven to be the industry's strongest seams!
Standard sur toutes les toiles Latham, notre technologie innovante Ultra-Seam élève notre toile à un tout autre niveau. Notre procédé exclusif rend les soudures du plancher plus résistantes et pratiquement invisibles, de sorte que rien ne vient gâcher la beauté parfaite de votre piscine.Standard on every Latham liner, our innovative Ultra-Seam® technology elevates our liner to an entirely new category. Our exclusive process make floor seams stronger and virtually invisible so there's nothing that gets in the way of the picture-perfect beauty of your pool.
View our before-and-after gallery!